International Adoption Financing
International adoption financing is the first thing that comes to mind when starting your adoption journey. The total amount involved - often starting at about fifteen thousand - can seem daunting, but it is doable. Here are some ways of paying for your adoption.


Budget
Getting on a budget and staying on it is one of the main sources of your international adoption financing. Yes, you can pay for a large portion of your adoption by looking closely at your expenses and cutting back.

Look at your food expenses. Are you buying lots of frozen meals? Are you frequently eating out? By cooking meals from scratch and freezing them, you can save hundreds of dollars a month - which can lead to a total of thousands of dollars to apply toward your international adoption financing during the course of your adoption journey.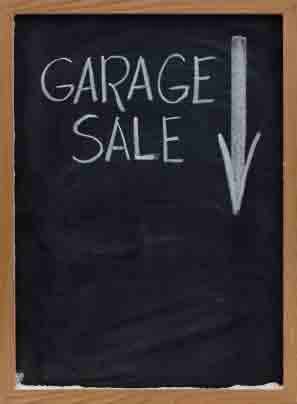 Fund Raising
The length of time an international adoption takes is typically between one to two years. During that time you can hold garage sales and benefit dinners, create a family cookbook and sell it or ask for donations online. Your fundraising to cover international adoption financing is limited only by your imagination!
Your Church
Check and see if your church has a benevolence fund to help orphans. Most large churches will.

If you are a member of a small church, talk to your pastor and see if you can have a spaghetti dinner at the church to raise funds for your international adoption financing.
Grants
But be cautious and check the source thoroughly before apply with any ministry offering a grant. Yes, there are nonprofit organizations out there that will help you with international adoption financing, but there are also scam artists out there who will ask for an application fee and give nothing in return. Or you may be directed to a sight asking for personal information that could be used for identity theft.

Join an online community and ask others where they have gotten grants. Below, I have listed some legitimate organizations that offer grants.

Most organizations that offer grants will require that you have engaged an agency and that you have completed your homestudy.
Ava's Hope
< is a non-profit organization created to help with international adoption financing. They hope to remove financial barriers from families wanting to adopt international orphans. The grants are available to married couples only. They allocate the money as it comes in, and they only open the application process when they have available funds. Check with them often or sign up for their eNews updates.
National Adoption Foundation
The National Adoption Foundation provides information, resources and grants. If you apply for a grant with them, they do ask that you make an online donation to help cover the costs of their services to the community. No specific amount is required and it is a donation, and nothing more. It does not guarantee you will receive a grant, but your donation will help the adoption community. To apply for a grant (and make a donation) click here.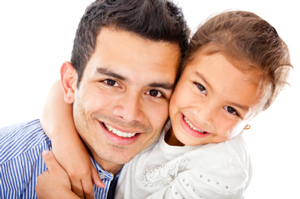 Lifesong for Orphans
The mission of Lifesong for Orphans is to bring joy and purpose to orphans. They offer both interest free loans and matching grants to help with international adoption financing. In other words, for every dollar your church gives toward your adoption, Lifesong for Orphans will match it. These grants are available to two-parent, Christian families.
Show Hope
Show Hope, formerly known as Shaohannah's Hope, is a movement to care for orphans. Grants are given only to adoptions in process through a 501(c)(3) agency listed to place children. They have nine agencies listed on their website - an excellent way to find a reputable adoption agency, by the way. To see their list of these agencies, click here.
Loans
Always, always consider taking out a loan as a last resort. It is always far wiser to start parenting without being in debt. But circumstances may arise when you will need extra funds, so I have listed a few places here where the interest in reasonable.
The ABBA Fund
The Abba Fund provides interest free loans to help with adoption expenses. You will need to fill out an application online, and provide references and a copy of your home study. Couples applying for a loan enter into a covenant to reimburse the ABBA fund in manageable monthly payments.
A Child Waits Foundation
A Child Waits provides low interest adoption loans and grants for families who have exhausted other financial options and could not proceed with their adoption without help. This is a last resort type of loan, so don?t apply unless you have gone through every other option first.
Oxford Adoption Foundation, Inc.
The Oxford Adoption Foundation is a nonprofit charitable foundation designed to help families to adopt internationally by providing low interest loans. To apply, you must submit a home study, tax returns for the past two years, a letter of introduction, a recent pay stub as well as fill out all forms provided by the Oxford Foundation. To learn more, click here.


Other Helpful Sources
Ask many couples why they don't adopt, and they'll say finances are what are holding them back. But it doesn't have to be that way. My husband and I had a limited income, yet we were able to adopt three children, including one child from Guatemala without going into debt. You can too. Here's how.

Are you thinking about pursuing an international adoption? Developing a plan for how you'll pay for that adoption is the first step you should take. Here are some ways to get started.

There are many ways to fund an international adoption. Learn different ways by clicking here.



Uncle Sam also wants to help you with your adoption costs through a tax credit. Learn more.

If you're looking for more details about the tax credit, you can read more by clicking here.

Grants are a great way to help with adoption costs. Find agencies that offer grants by clicking here.

Want to learn about more places for grants? Here are some more great places to apply.

It is possible to find an international adoption you can afford. Here are some ideas to help save money.

Still wondering how you're going to pay those adoption expenses? Find more ways to raise funds by clicking here.

A garage sale is a great way to raise adoption funds. Learn how to finance your adoption by clicking here.

Intimidated by high adoption costs? Don't be. Paying for your adoption involves taking one step at a time. Find some more tips by clicking here.

So how much will your international adoption cost? The answer will depend on the country you choose and whether you choose to go through an agency or pursue an independent international adoption. Learn more here.

Fundraisers are a great way to pay for your adoption. Learn about some fun ones by clicking here.

The best kinds of fundraisers are fun, fairly simple to organize and - naturally - bring in the most funds for your international adoption. Learn more.

Making and selling gift baskets are one creative way to raise funds for your international adoption. You can read some tips on making an appealing basket by clicking here.

Thinking about taking out a loan to pay for your adoption? Read this article first by clicking here.

If you want to pursue a loan using your home as equity, there are important things to know upfront. Learn more here.

One of the easiest and most effective ways to pay for your international adoption is to learn to cut back on costs. Here are some easy ways.

Do you love doughnuts? You're not alone. Help pay for that adoption with a doughnut fundraiser. Learn more here.

When making plans for raising funds for your adoption, don't forget to include friends and family. Learn how to write a letter to solicit funds and help by clicking here.

More and more companies are now offering adoption benefits, so it's definitely worth your while to check and see if your company offers such benefits. Learn more.


Great Fundraisers!
Use a raffle to raise funds for your adoption. Learn more.

Sell t-shirts and pay for your adoption with a t-shirt fundraiser. Read more.

Read one person's story about raising funds for her adoption with a Garage sale fundraiser.

A benefit gala is a fun way to pay for your adoption. Read more.

How about a chicken dinner for raising funds. You can read all about it by clicking here.

One adoptive parent used a roller skating fundraiser to help with adoption costs. You can read her story by clicking here.

While you're doing one fundraiser, why not combine it with another one? Learn how.

Looking for a low-cost, simple way to raise funds? How about the pasta fundraiser? Read more.

A taste test party is another great way to raise funds. Learn more about it by clicking here.

Using the cash bash to raise funds for your adoption. Learn more.

A jigsaw puzzle fundraiser is a fun way to raise money for your adoption. You can read about it by clicking here.




---
Return from International Adoption Financing to the Home Page.
Pay Adoption Costs
Without Going Into Debt!
Adopt Debt free will provide you with the tools and techniques to completely pay for your adoption and bring your child home without having to go into debt!

Ready to learn more? Click here!.


---
Subscribe to My Free Ezine!


The International Adoption Ezine will keep you up to date with everything happening on International Adoption Facts and Information, as well as provide helpful tips about the adoption process, fundraising and raising your adopted child. Best of all, it's free!

Click Here to Subscribe.
---