Your International Adoption Dossier
Don't let the phrase international adoption dossier intimidate you. "Dossier" simply means all the paperwork required by the country from which you plan to adopt your child. The country where your child comes from naturally wants to make certain you are both willing and able to care for your child once you get him home, and unfortunately, bureaucracies being what they are, you will need to produce a substantial amount of forms to prove yourself a capable parent.



But don't despair. Thousands of parents have made it through the paperwork mountain, and so will you! Here are some of the documents you will probably need to produce for your international adoption dossier and tips to get through it all.
Get Organized
Do yourself a favor and get yourself a small filing box right now to keep your papers organized. Yes you will be producing enough papers to fill the entire thing, and if you get organized right from the start, you will be saving yourself endless headaches and hours of wasted time looking for that document you knew you had?somewhere.
Contact Immigration Services
This organization used to be known as the INS and now is known as the United States Citizen and Immigration Services (USCIS), and they're one of the first agencies you need to contact as soon as you have been accepted by an adoption agency.

You will need to fill out a Form I-600A, which is an Application for Advance Processing of Orphan Petition. The sooner you fill this one out, the better. Why? Because it takes the USCIS anywhere from 30 to 90 days to approve your I-600, and that's if everything goes well. If it doesn't then things could take even longer, so pay that fee ($670 at the time this was written) and apply now.

Eventually, you will also need to send in a home study and proof of your citizenship as part of your international adoption dossier, but for now, filling out the form and submitting it with a check will suffice.
Have a Home Study Done
And don't sweat this part; A home study is not nearly as intimidating as you may think. The first time we had a home study done, we scrubbed our house from top to bottom - and then the case worker never saw anything but our living room! They are there to make sure you're normal people - not perfect - and to make certain your house isn't a death trap. As long as you're not living in squalor, you'll be fine.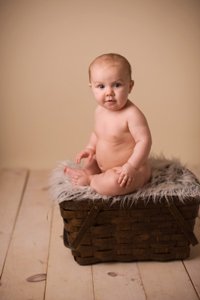 Gather Together Your Legal Documents
These will include your birth certificates and marriage license, if you?re married.
Get a Letter From Your Physician
Most countries will require a short statement on letterhead from your physician stating you're in good health as part of your international adoption dossier. Usually, this document will have to be notified, so make certain your doctor has a notary in the office. Because of insurance requirements, most physicians usually do have someone with a notary seal.
Character Referrals
For our adoption, we need two types - two referrals from people who weren't relatives stating their belief we would be good parents. We also needed a character referral from a prominent member in our community, such as a pastor, professor, etc.
Employment Letter
This important part of your international adoption dossier is proof that at least one of you has a full time job and sufficient income to support a family. This should be on letterhead from your place of employment and must usually state your position, how long you've been working there and your annual income.
Police Record
This is a brief statement saying you don't have a criminal record.


More Helpful Information about Preparing Your Dossier
Do you want to adopt, but feel overwhelmed by the high costs of adoption? You're not alone. Many couples are reluctant to adopt because of the costs, but you can bring your child home without going into debt. Learn more.

Don't let the phrase adoption dossier intimidate you. "Dossier" simply means all the paperwork required by the country from which you plan to adopt your child. Learn more.

Your International Adoption Home Study may seem like an intimidating part of your international adoption journey, but it's not nearly as bad as you may think. Learn more about what it entails by clicking here.




---
Return from International Adoption Dossier to the Home Page.
Pay Adoption Costs
Without Going Into Debt!
Adopt Debt free will provide you with the tools and techniques to completely pay for your adoption and bring your child home without having to go into debt!

Ready to learn more? Click here!.


---
Subscribe to My Free Ezine!


The International Adoption Ezine will keep you up to date with everything happening on International Adoption Facts and Information, as well as provide helpful tips about the adoption process, fundraising and raising your adopted child. Best of all, it's free!

Click Here to Subscribe.
---