International Adoption and Waiting
The Hardest Part of Adopting
By Jennifer Ebenhack



I have a feeling that many, if not most of us adoptive parents have a significant amount of "Type A" in us. If we didn't, how on earth would we muster up the drive and energy to dive into that sea of paperwork before us?

Having been through y-e-a-r-s of that paperwork myself, let me commend you for your perseverance, your hard work, and your attention to detail. Only a fellow-adoptive parent will ever truly understand what you're going through to "make" this process happen.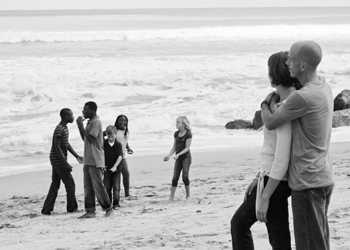 The Ebenhack Family


One area that is even more agonizing than the paperwork though, is the waiting. Is it even possible to overstate that?! Wow. No matter how stressful the doing is, it's the doing nothing that stretches us beyond our limits. And that's where being on the Type A side can be so painful.

I have had the opportunity to live through the wait (for nine years!), and I've had the opportunity to observe dozens of others in the waiting process. As my husband and I spent eight years ministering in the country of Haiti, one year of which was spent administrating adoptions, we saw what people - including ourselves - really believed. "The Wait" revealed whether we only professed to trust God, or truly meant it. I had the profession part down, but the Lord knew I needed to put theory into practice. Let me save you a little bit of anguish by sharing a few of the lessons He taught me over those years.
International Adoption and Waiting
Learning Your Responsiblity
First of all, I learned about my responsibility. I was indeed responsible to do all that I could legally do. My husband and I followed the instructions, the laws, and were not lazy about it. But let me tell you, once we ran into snags (theft, deceit, corruption), it became very tempting to try things that were not our responsibility - not legal. If you, as a believer, find yourself in that situation (as you very likely will if you are adopting internationally), remember that Scripture teaches us we will reap what we sow. Galatians 6:7 says "Don't be misled - you cannot mock the justice of God. You will always harvest what you plant." If you are not faithful to follow the principles of God's Word, you will regret it. Even if consequences are a long-time coming, you will not have a clear conscience.
International Adoption and Waiting
Trust in God to Work Things for Good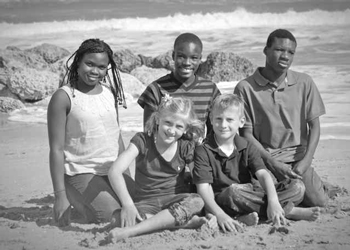 The Ebenhack Kids

The second lesson I learned was from Isaiah 55:9, where God says, "For just as the heavens are higher than the earth, so my ways are higher than your ways..." If I was going to orchestrate our adoptions my way, would I have included a nine year wait? Of course not. But, the story of what God did in our hearts and the miraculous way He answered all those years of prayer still blow me away! His ways were not my ways, and though I cried and pleaded with Him because of it, I can truly testify that His ways were good. Deeply, profoundly, completely good. Because He works things out for our good, He took our entire family through a life-changing journey. Our waiting time was His tool of training and transformation.
International Adoption and Waiting
God is Trustworthy
The final lesson, the bedrock of all I learned about waiting, was that God is absolutely trustworthy. In the world of international adoption, we are easily shaken: We hear about changing laws, tightening restrictions, new requirements, more work, longer waits. We see others online complaining, spreading rumors, viciously attacking those in leadership. It doesn't take much at all to rattle us. We want control no matter the cost. But the truth is, we are not in control. When my husband and I moved to Haiti, we were certain we could finally take our adoptions into our own hands and make them happen. We tried everything we could think of over the years, to no avail. In the end, God brought our adoptions about in the aftermath of the Port-au-Prince earthquake. Ironically, the earthquake itself led me to abandon all hope of ever completing the process. It's amazing what God does when all hope seems lost. He alone is sovereign.

Take courage, my friend. If God has called you on this journey, you are not here by mistake. He loves you and all your Type A tendencies, and He wants to show you how very in-control He is in this seemingly out-of-control process. Remember: You're responsible to do all that you can legally do; His ways are higher than your ways; He is worthy of all your trust.



"Be strong and let your heart take courage; Yes wait for the Lord." (Psalm 27:14)



After eight years of ministry in Haiti, Jennifer, her husband, and their five children reside and minister in South Florida. Visit her blog, Take Courage.




More Helpful Information
Think you can't afford the high costs of adoption? We brought all three of our children home without going into debt, and so can you! Learn more.

Private international adoption is possible, but be aware that there are a lot of steps - and - paperwork involved. Learn more here.

Are you single and want to adopt? Many countries will still allow you to adopt even if you aren't married. Learn more.

Curious about how many parents adopted from what countries last year? These international adoption statistics will provide you with the overall picture.

You're thinking about building your family through adoption. After reading about the big adoption picture, are you still undecided whether to adopt abroad? Here are points to think about when considering Domestic versus International Adoption.

So what are the positive aspects of bringing a child home from overseas? Read here about the pros of international adoption.

But be aware that there are negative aspects of adopting internationally as well. Here are some of the cons of international adoption.

Have you ever wondered why your international adoption fee is so high? Here are some of the expenses that are part of your international adoption fee.

If you are thinking about pursuing international adoption, you want to be sure and choose the right agency. Here are some tips on choosing an international adoption agency.

Adopting a child from another country isn't always smooth sailing. There are risks involved in international adoption. Learn more here.

Have you ever wondered how international adoption began? You can read the big adoption picture on the history of international adoption here.

Nowadays, most international adoption agencies post pictures of children on the web, knowing a picture is a powerful way to connect children with families. But you should always proceed with caution before looking at any photolisting. Learn more about it here.

If you are single and wanting to adopt, more countries will now allow you adopt a child, including a toddler, sibling group, older child or disabled child. Learn more here.

Pursuing an international adoption without the help of an adoption agency is not only possible, but a great way to save thousands of dollars and keep you in control of your international adoption. Learn more.

Why can't these children be adopted in their own countries? The answer usually has to do with culture and pressures from society. Read more.

The Hague Treaty has been in effect for a few years now, so how has it impacted international adoption? Read more

International adoption can be one of the greatest things that can happen to you, but if you fall into the hands of an unscrupulous agency, you adoption dreams could become a nightmare. Learn how to protect yourself by clicking here.

Many parents pursuing international adoption are asked why they don't pursue a domestic adoption instead. There are many reasons why a domestic adoption is not always possible. Read more.

The hardest part of international adoption is the long wait to bring your child home. Learn one adoptive mom's tips for enduring the wait by clicking here.




---
Return from International Adoption and Waiting to the Home Page.
Pay Adoption Costs
Without Going Into Debt!
Adopt Debt free will provide you with the tools and techniques to completely pay for your adoption and bring your child home without having to go into debt!

Ready to learn more? Click here!.


---
Subscribe to My Free Ezine!


The International Adoption Ezine will keep you up to date with everything happening on International Adoption Facts and Information, as well as provide helpful tips about the adoption process, fundraising and raising your adopted child. Best of all, it's free!

Click Here to Subscribe.
---