Adoption Fraud
Adoption fraud is something everyone considering adoption should be aware of, whether they are pursuing a domestic or international adoption. While there are many orphans who need loving homes, there are also, unfortunately, unscrupulous people who take advantage of the situation to the detriment of adoptive families, birth parents, and most importantly, the children involved.


International Adoption Fraud
These days, there is dishonesty and fraud virtually everywhere we look, and an industry where millions - if not billions - of dollars are involved is no different. Children are stolen from parents who had no intention of giving their children up, adoptive parents are taken for money and wind up with an empty bank account and empty arms, and birth mothers or even women who aren't pregnant scam prospective parents out of thousands of dollars.

The fraud surrounding adoption over the past few years has been so publicized that some people argue adoption should be shut down altogether. But while they are a loud group, fortunately they are only a minority. Most people agree that the best solution for orphans is to be placed with loving parents who will take care of them.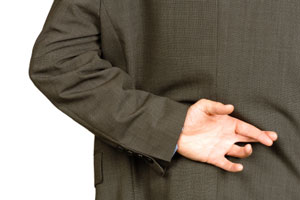 So how can you bring true orphans into your home without being scammed through an adoption fraud? Here are some things to keep in mind:
Avoid Photolistings
Don't even look at a photolisting until you have located a reputable agency. Helen of Troy's face launched a thousand ships, and the picture of a small child grinning hopefully into a camera has stolen the heart of many a prospective parent, launching them into an adoption with an agency that may or may not be honest. Unfortunately this is the easiest way to be taken for a ride and wind up with no money and no child.

The internet is a wonderful tool that provides you with all kinds of useful information, but it also has traps laid by unscrupulous individuals who have posted pictures of children who aren't orphans at all. It's wonderful that you want to bring an orphan into your home, but it also makes you vulnerable. So guard your heart until you find a reputable agency, and only look at their photolistings when you are sure the agency's a good one.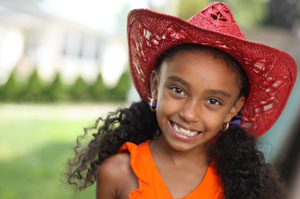 Avoid photolistings as it is easy to fall in love with a picture and then think with your heart rather than your head.
Research Your Agency
Talk to parents who have recently completed an international adoption and ask them their opinion about the agency they chose. Then call the agency itself. If you get only a recording and no one calls you back right away during office hours, it's a good indication they won't be communicating with you during your adoption process either. Look elsewhere.

If you do talk to someone at the agency, ask for references. Then call each of the references and ask them their opinion about the agency they chose. Yes, it will take time and a little bit of money in long-distance charges, but consider it an investment in your safety.
Go Online
There is a branch of the Better Business Bureau in virtually every major city in the nation, including - most likely - the town where your prospective agency is located. Contact the Bureau for that town and see what the adoption agency's rating is. To locate the BBB, use a search engine such as Google or Bing and type in "Better Business Bureau" and the town where your agency is located.

You can also do an internet search to see if anyone has made complaints about the agency you are interested in. Type in the name of your agency and add the word "scam" "complaint" and "fraud".

Yes, it does involve effort and time on your part, but you stand to lose thousands of dollars through adoption fraud if you don't do your homework. So take the time now to ensure your adoption journey goes relatively smoothly and ends up with a precious child of your own.


More Helpful Information
Think you can't afford the high costs of adoption? We brought all three of our children home without going into debt, and so can you! Learn more.

Private international adoption is possible, but be aware that there are a lot of steps - and - paperwork involved. Learn more here.

Are you single and want to adopt? Many countries will still allow you to adopt even if you aren't married. Learn more.

Curious about how many parents adopted from what countries last year? These international adoption statistics will provide you with the overall picture.

You're thinking about building your family through adoption. After reading about the big adoption picture, are you still undecided whether to adopt abroad? Here are points to think about when considering Domestic versus International Adoption.

So what are the positive aspects of bringing a child home from overseas? Read here about the pros of international adoption.

But be aware that there are negative aspects of adopting internationally as well. Here are some of the cons of international adoption.

Have you ever wondered why your international adoption fee is so high? Here are some of the expenses that are part of your international adoption fee.

If you are thinking about pursuing international adoption, you want to be sure and choose the right agency. Here are some tips on choosing an international adoption agency.

Adopting a child from another country isn't always smooth sailing. There are risks involved in international adoption. Learn more here.

Have you ever wondered how international adoption began? You can read the big adoption picture on the history of international adoption here.

Nowadays, most international adoption agencies post pictures of children on the web, knowing a picture is a powerful way to connect children with families. But you should always proceed with caution before looking at any photolisting. Learn more about it here.

If you are single and wanting to adopt, more countries will now allow you adopt a child, including a toddler, sibling group, older child or disabled child. Learn more here.

Pursuing an international adoption without the help of an adoption agency is not only possible, but a great way to save thousands of dollars and keep you in control of your international adoption. Learn more.

Why can't these children be adopted in their own countries? The answer usually has to do with culture and pressures from society. Read more.

The Hague Treaty has been in effect for a few years now, so how has it impacted international adoption? Read more

International adoption can be one of the greatest things that can happen to you, but if you fall into the hands of an unscrupulous agency, you adoption dreams could become a nightmare. Learn how to protect yourself by clicking here.

Many parents pursuing international adoption are asked why they don't pursue a domestic adoption instead. There are many reasons why a domestic adoption is not always possible. Read more.

The hardest part of international adoption is the long wait to bring your child home. Learn one adoptive mom's tips for enduring the wait by clicking here.




---
Return from the Adoption Fraud to the Home Page.
Pay Adoption Costs
Without Going Into Debt!
Adopt Debt free will provide you with the tools and techniques to completely pay for your adoption and bring your child home without having to go into debt!

Ready to learn more? Click here!.


---
Subscribe to My Free Ezine!


The International Adoption Ezine will keep you up to date with everything happening on International Adoption Facts and Information, as well as provide helpful tips about the adoption process, fundraising and raising your adopted child. Best of all, it's free!

Click Here to Subscribe.
---