Single Parent International Adoption
Single parent international adoption is indeed possible, especially if you are a single woman hoping to build your family through adoption. Depending on the country, a single can adopt either an infant, an older child, a sibling group or a child with disabilities.



And while countries such as Korea and China only allowed married couples to adopt, an ever-growing number of countries are opening their doors to singles, including the following:
The Ukraine
The Ukraine is a great option for single parents wishing to pursue international adoption, because you can pursue an adoption independently without having to hire an agency. You must be at least 21 years old to adopt from the Ukraine. The children available for adoption are generally three years of age or older.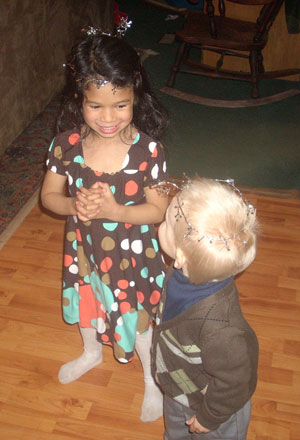 Kazakhstan
If your heart's desire is to adopt a baby, Kazakhstan might be the right place for you. You must be at least 25 to adopt from Kazakhstan, and as with the Ukraine, single women must be at lease 16 years older than the child they wish to adopt. The children available for adoption from Kazakhstan are usually at least eight months old when they come home.
Haiti
Adopting internationally as a single parent is also quite possible from Haiti, as long as you are at least 35 years old and have plenty of patience. Once you have received the referral of a child, the process will take anywhere from 16 to 20 months to complete. The children range in age from 18 months and older.
Jamaica
Jamaica is an extremely affordable country to pursue a single parent international adoption. The only requirement is that you be at least 25 years old to apply. The children available for adoption will range in age from 6 weeks old to under 18 years of age.
Brazil
Brazil is another country that requires patience from anyone pursuing a single parent international adoption. You must live with your prospective children in Brazil for 30 days before your adoption can be finalized. Also, you will be unable to adopt a child under the age of five.
More Helpful Information
Think you can't afford the high costs of adoption? We brought all three of our children home without going into debt, and so can you! Learn more.

Private international adoption is possible, but be aware that there are a lot of steps - and - paperwork involved. Learn more here.

Are you single and want to adopt? Many countries will still allow you to adopt even if you aren't married. Learn more.

Curious about how many parents adopted from what countries last year? These international adoption statistics will provide you with the overall picture.

You're thinking about building your family through adoption. After reading about the big adoption picture, are you still undecided whether to adopt abroad? Here are points to think about when considering Domestic versus International Adoption.

So what are the positive aspects of bringing a child home from overseas? Read here about the pros of international adoption.

But be aware that there are negative aspects of adopting internationally as well. Here are some of the cons of international adoption.

Have you ever wondered why your international adoption fee is so high? Here are some of the expenses that are part of your international adoption fee.

If you are thinking about pursuing international adoption, you want to be sure and choose the right agency. Here are some tips on choosing an international adoption agency.

Adopting a child from another country isn't always smooth sailing. There are risks involved in international adoption. Learn more here.

Have you ever wondered how international adoption began? You can read the big adoption picture on the history of international adoption here.

Nowadays, most international adoption agencies post pictures of children on the web, knowing a picture is a powerful way to connect children with families. But you should always proceed with caution before looking at any photolisting. Learn more about it here.

If you are single and wanting to adopt, more countries will now allow you adopt a child, including a toddler, sibling group, older child or disabled child. Learn more here.

Pursuing an international adoption without the help of an adoption agency is not only possible, but a great way to save thousands of dollars and keep you in control of your international adoption. Learn more.

Why can't these children be adopted in their own countries? The answer usually has to do with culture and pressures from society. Read more.

The Hague Treaty has been in effect for a few years now, so how has it impacted international adoption? Read more

International adoption can be one of the greatest things that can happen to you, but if you fall into the hands of an unscrupulous agency, you adoption dreams could become a nightmare. Learn how to protect yourself by clicking here.

Many parents pursuing international adoption are asked why they don't pursue a domestic adoption instead. There are many reasons why a domestic adoption is not always possible. Read more.

The hardest part of international adoption is the long wait to bring your child home. Learn one adoptive mom's tips for enduring the wait by clicking here.




---
Return from Single Parent International Adoption to the Home Page.
Pay Adoption Costs
Without Going Into Debt!
Adopt Debt free will provide you with the tools and techniques to completely pay for your adoption and bring your child home without having to go into debt!

Ready to learn more? Click here!.


---
Subscribe to My Free Ezine!


The International Adoption Ezine will keep you up to date with everything happening on International Adoption Facts and Information, as well as provide helpful tips about the adoption process, fundraising and raising your adopted child. Best of all, it's free!

Click Here to Subscribe.
---