Private International Adoption
Private International Adoption: Is it possible? As with all issues of adoption, the answer is a definite maybe, depending on a lot of factors.


What is a Private International Adoption?
A private adoption is one that is solely between the biological parent and the adopting parents. In other words, no agency is involved. It's quite possible in a domestic adoption, where both parties live in the same country. But what if the biological parents and adoptive parents come from two different countries; Is a private international adoption possible?

Anytime you adopt a child from overseas, you will need approval from the US Citizenship and Immigration Services. Ideally, you should have pre-approval before you even get the referral of a child. Then you must be found to be eligible to adopt (in other words, have a home study done). You must travel to that country to adopt your child there, and then obtain an immigrant visa for that child before bringing him home.

So even if you know the biological parents in another country, and even if they are willing to relinquish their parental rights so that you may adopt, be aware that there is a lot involved in a private international adoption, with far more red tape than you can possibly imagine.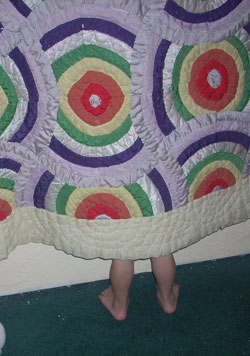 Tempted to Go it alone?
There are a lot of valid reasons for wanting to keep an agency out of the picture, especially if you have friends or relatives already living abroad who can do the legwork there for you. Arrange your own adoption, and you can cut down the costs and maintain control of your adoption.
But Be Aware
There are pitfalls, especially in the area of adoption, where potential parents tend to think far too much with their hearts rather than their heads. International adoption through an agency is definitely expensive, sometimes shamefully so, and the international adoption arena is not nearly as regulated as it should be, which can lead to corruption.

That's why although you may be tempted to do so, never look at a photo listing until you have thoroughly investigated an agency first. Unfortunately, there are some unscrupulous agencies out there that would be happy to take your money and then do...nothing.

Still, if you have a choice between pursuing a private adoption, and paying extra for an agency, you are probably better off going with an agency. Adoption, like marriage, is an area where your head needs to be involved as well as your heart. I know what it's like to desperately want a child and to occasionally (or sometimes even constantly!) think you will never be a parent, but trust me; you are far more likely to become a parent much sooner if you take the time now to investigate an agency before you sign, and then go with that agency.
Still Determined to Go It Alone?
Then look carefully at the countries from which you are considering pursuing adoption. Whether they are members of Hague Convention will have a great impact on whether you will have a successful private international adoption. It will be much easier to pursue a private international adoption through a non-Hague member. Two excellent countries that aren't Hague members are Ethiopia and the Ukraine. Many brave couples have gone it alone in the Ukraine and adopted children successfully, and while officials in Ethiopia discourage a private international adoption, they do allow them there as well.

Learn which countries are Hague Members.
What About a Hague Convention Member Country?
Technically, it is possible to pursue an independent international adoption through a country that is a member of the Hague Convention, but be aware, that you might not be successful. You're better off pursuing adoption on your own through one of the non-member countries.
Still Have Your Heart Set on a Hague Member Country?
You'll be going where no adoptive parent has gone before and treading on some legal issues that have yet to be settled in court. Be aware that it may be possible, and it may not. Learn more about it here.
More Helpful Information
Think you can't afford the high costs of adoption? We brought all three of our children home without going into debt, and so can you! Learn more.

Private international adoption is possible, but be aware that there are a lot of steps - and - paperwork involved. Learn more here.

Are you single and want to adopt? Many countries will still allow you to adopt even if you aren't married. Learn more.

Curious about how many parents adopted from what countries last year? These international adoption statistics will provide you with the overall picture.

You're thinking about building your family through adoption. After reading about the big adoption picture, are you still undecided whether to adopt abroad? Here are points to think about when considering Domestic versus International Adoption.

So what are the positive aspects of bringing a child home from overseas? Read here about the pros of international adoption.

But be aware that there are negative aspects of adopting internationally as well. Here are some of the cons of international adoption.

Have you ever wondered why your international adoption fee is so high? Here are some of the expenses that are part of your international adoption fee.

If you are thinking about pursuing international adoption, you want to be sure and choose the right agency. Here are some tips on choosing an international adoption agency.

Adopting a child from another country isn't always smooth sailing. There are risks involved in international adoption. Learn more here.

Have you ever wondered how international adoption began? You can read the big adoption picture on the history of international adoption here.

Nowadays, most international adoption agencies post pictures of children on the web, knowing a picture is a powerful way to connect children with families. But you should always proceed with caution before looking at any photolisting. Learn more about it here.

If you are single and wanting to adopt, more countries will now allow you adopt a child, including a toddler, sibling group, older child or disabled child. Learn more here.

Pursuing an international adoption without the help of an adoption agency is not only possible, but a great way to save thousands of dollars and keep you in control of your international adoption. Learn more.

Why can't these children be adopted in their own countries? The answer usually has to do with culture and pressures from society. Read more.

The Hague Treaty has been in effect for a few years now, so how has it impacted international adoption? Read more

International adoption can be one of the greatest things that can happen to you, but if you fall into the hands of an unscrupulous agency, you adoption dreams could become a nightmare. Learn how to protect yourself by clicking here.

Many parents pursuing international adoption are asked why they don't pursue a domestic adoption instead. There are many reasons why a domestic adoption is not always possible. Read more.

The hardest part of international adoption is the long wait to bring your child home. Learn one adoptive mom's tips for enduring the wait by clicking here.




---
Return from Private International Adoption to the Home Page.
Pay Adoption Costs
Without Going Into Debt!
Adopt Debt free will provide you with the tools and techniques to completely pay for your adoption and bring your child home without having to go into debt!

Ready to learn more? Click here!.


---
Subscribe to My Free Ezine!


The International Adoption Ezine will keep you up to date with everything happening on International Adoption Facts and Information, as well as provide helpful tips about the adoption process, fundraising and raising your adopted child. Best of all, it's free!

Click Here to Subscribe.
---