Independent Hague Adoption May Be Possible
An independent Hague Adoption - one in which you pursue an adoption on your own without an agency from a country that is a member of the Hague Convention - is, according to the wording of the treaty, possible. But be aware that it can also be complicated and loaded with pitfalls.



It's an issue that has been examined and written about by Barbara J. McArtney, Esq. for Parents for Ethical Adoption Reform, also known as PEAR. According to McArtney, wording in the treaty does make a provision for parents wanting to pursue an adoption without hiring an agency.
However...
You will still need to follow Hague requirements. The goal of the Hague Adoption Convention is to make sure each and every adoption is in the best interests of the child and that no abductions, sales or trafficking of children occur in international adoptions. The goal is an honorable one, but enforcing it has been a bit trickier and has involved a lot of paperwork and red tape. And it means a greater challenge for those seeking an independent Hague adoption.
Home Study
No matter what, you won't be able to pursue an independent Hague adoption without having a home study done, and that's a good thing as far as the wording of the treaty goes. Hague requires a "primary provider" in the U.S., but that doesn't necessarily mean it has to be an accredited adoption agency.

Instead, parents pursuing an independent Hague adoption are themselves held to Hague standards and obligations. They will have to comply with the same rules and procedures as an accredited adoption agency.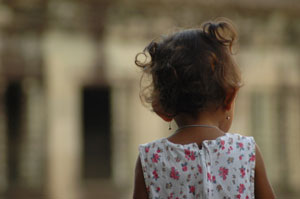 USCIS
Because these are still untested waters, it's not certain whether the US Citizen and Immigration Service will take the papers of an independent Hague adoption at face value or whether immigration officials will be tougher on parents adopting outside of an agency. And until that is settled, independent adoptions will be riskier.
Country Approval
Many countries are still struggling to get accredited themselves and figure out exactly what these new treaty terms mean, which will eventually affect those pursuing an independent Hague adoption. For some, it may be enough if you have satisfied the country requirements and have your home study done. But you will probably have to provide rock-solid assurance that you are going to comply with all Hague requirements.

Learn which countries are Hague Members.
A Strong Understanding of Hague Requirements
You will need to study the Hague requirements for yourself and make certain you understand them completely. It involves a lot of time and extensive research. If long, tedious forms make you run screaming from the room, then an independent Hague adoption is not for you. View the Hague Convention Text here.

Competent Help
You will need to find competent people you can trust in the country through which you hope to adopt. You will also need to find a home study provider that can be trusted to know and follow the law. This isn't as easy as it sounds. You could approach an adoption agency and ask them to provide you with only a home study. If you're lucky, they'll say yes. But they're also just as likely to say no, and here's why:
Liability
If an accredited adoption agency provides you with a home study, and then communicates with a central authority in another country, they could automatically become the "placement agency" for your case. That's not too much of a problem if everything goes well with your independent Hague adoption. But if the adoption falls through or worse, if corruption occurs, the agency could be held liable and even lose its accreditation. They could have you sign a waiver, but the waiver might not hold up in court.
Less Money
Sad, but true, a great many agencies have their eyes on the bottom line. And why should they waste time - and take on all that extra risk on a home study alone - when they could make so much more money facilitating the whole adoption with other couples who aren't pursuing an independent Hague adoption?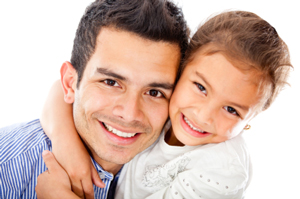 Bottom Line
Before pursuing an independent Hague adoption, make sure you can locate an accredited home study provider who understands the Hague requirements, and also make certain you can find trustworthy help in the country through which you would like to adopt. Without these crucial elements, you are better off paying extra and having an accredited agency facilitate your adoption.

Read Barbara J. McArtney's full article here.

Other Helpful Information

Would you like to adopt from China? Although the wait can be up to two years, the price is very reasonable and the adoption program is stable. Here are some tips for adopting from China

Many couples are now planning to adopt from Ethiopia because of the shorter wait and the reasonable costs. Learn more about adopting these beautiful children.

The children available from Kazakhstan are generally well cared for and the program usually takes less than a year. Learn more about adopting from Kazakhstan.

The Ukraine might be an excellent adoption country choice, especially if you are interested in an older child adoptin. Click here to learn more.

Are you wondering what the Hague Convention on Intercountry Adoptions is and how it might affect your international adoption? Learn more.

Adoptions are currently on hold from Guatemala. Learn why.

If you would like to adopt from Russia, it's a great choice if you are older or already have several children in your home. Here are some tips.

Are you thinking about adopting from Korea? You can adopt a baby from Korea, but there are age limits, and recently, the process has been extended to about three years. Learn more.

If Haiti is your adoption country choice, here are some things you should know.

A Jamaica international adoption is an affordable, yet relatively unknown way of building a family. Here's the scoop on adopting from Jamaica.


---
Return from Independent Hague Adoption to the Home Page.
Pay Adoption Costs
Without Going Into Debt!
Adopt Debt free will provide you with the tools and techniques to completely pay for your adoption and bring your child home without having to go into debt!

Ready to learn more? Click here!.


---
Subscribe to My Free Ezine!


The International Adoption Ezine will keep you up to date with everything happening on International Adoption Facts and Information, as well as provide helpful tips about the adoption process, fundraising and raising your adopted child. Best of all, it's free!

Click Here to Subscribe.
---