My Story
My story about our adoption journey began when Rick and I were married in 1992. We were a bit older than most newlyweds (he was 40 and I was 30), so having children was on my mind from the very start. Unfortunately, we had infertility issues, and after six years of marriage we were still unable to have children.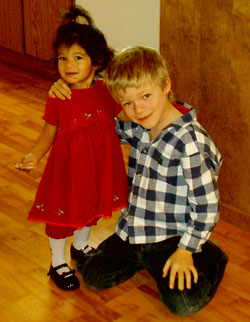 Our First Miracle
The next chapter in my story about our adoption journey begn in the fall of 1998 we made the decision to become foster parents. We finished the parenting classes in May of 1999. The following day we got a call from the caseworker asking if we wanted to care for a three-month-old infant.

We quickly fell in love with this little guy and we were able to adopt him when he was seventeen months old.









Do You Have an International Adoption Story?
Have you built your family through international adoption? Share your story with others by
clicking here
.
Our Second Attempt
We wanted to expand our family through adoption, but were hesitant to contact an adoption agency. Our first attempt to apply with an international agency a few years earlier had been a dismal failure. The caseworker who reviewed our application rejected us - quite rudely. We had just returned home from the mission field, and as a result, our income wasn't high enough. She let us know in no uncertain terms that people who didn't have enough money had no business being parents.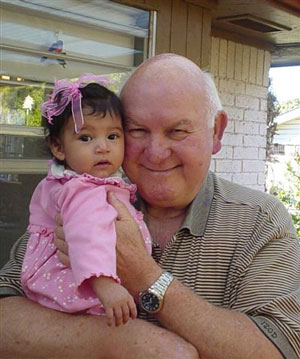 Then we moved to another state and tried adopting through social services. Again, we had no luck, so a bit hesitantly, I once again started contacting different agencies. This began the next miracle in my story of our adoption journey.
Our Second Miracle
To my relief, I found an agency - www.cwa.org - with a good reputation that assured me we would qualify, despite our lower income. We applied and were accepted in November, 2003. In September, 2005, we traveled to Guatemala and adopted our beautiful daughter.
Our Third Miracle
Then in March, 2007, we got a call from our son's biological family. The birth mom had another baby she could not care for. Were we interested in adopting him? We couldn't pick him up soon enough.

We now have three beautiful children: one adopted through foster care, one through international adoption and the third through a private adoption.
Our Experiences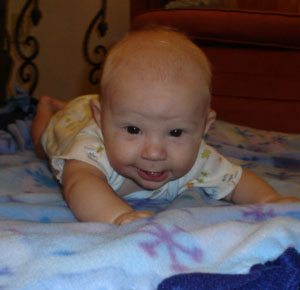 My husband and I have experienced just about everything in our journey to build our family, including the sting of rejection, the struggle to find finances, doubts as to whether we deserved to be parents, severe depression while we waited for the referral of our daughter, and the sheer terror of wondering whether we would be able to keep a most-loved and precious child.

And now we are facing the challenges of raising our young children as older parents, a dilemma I suspect we share with many adoptive parents.



Perhaps my story isn't much different than yours. That's why I hope to share these experiences with you in this website. If I can provide you with useful information, provide comfort or just let you know that someone else has been there, this site will have fulfilled its purpose.
Come Back Often
I will be adding to this website on a regular basis and sharing more of my story, so please stop by again. Better yet, sign up for the RSS Feed you see on the left-hand side of the page. That way you'll be updated whenever a new page is posted on this site.

May your adoption journey be smooth and fun. But even if the trip is a bit rocky, remember that holding that precious child in your arms makes every bump well worth it.

Sue Merriam
---
Return to the Home Page.