HIV Positive Child
An HIV positive child needs and deserves a loving family as much as the next child. Unfortunately, fear and prejudice have in the past kept these children languishing in orphanages for years.



But thanks to dedicated groups, these children are now being adopted by loving parents. Could you be a potential parent to one of these children? Here are some things you need to know:
The Numbers
According to UNAIDS, at the end of 2009, there were 2.5 million children living with HIV around the world. Most of these children live in sub-Saharan Africa, and nine out of ten of these children were infected through their mother either during pregnancy, labor and delivery or breastfeeding.

Thanks to preventative measures taken in high-income countries such as the United States, the cases of children born with HIV are pretty rare, so if you feel led to adopt an HIV positive child, you will need to complete an international adoption from a country such as Haiti.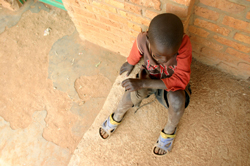 No Longer a Death Sentence
These days, adopting an HIV positive child doesn't mean you will be burying your child before he turns 18. According to Chances by Choice, a good 75 to 80 percent of infants who test HIV positive at birth only have their birth mother's antibodies and not the actual virus itself. Within a year or two, these children convert back to HIV negative.

And, if your child does have the HIV virus, you can keep his viral load under control by ensuring he gets good nutrition and through a combination of drugs.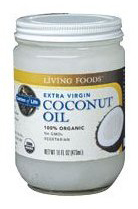 Extra Virgin Coconut Oil
has strong anti-viral properties and is being used in a study to combat AIDS. There is also a study underway showing that taking extra virgin coconut oil on a daily basis can keep the viral count down as well. Many of these children can lead long, productive lives.
Risks Involved
Many people are afraid of contracting HIV, but don't need to be. In reality the HIV virus is fragile, and transmission of the virus is difficult through ordinary activities such as hugging, kissing, sharing the same cup, sneezing or coughing. The virus can only be spread through sexual intercourse, blood transfusions or breastfeeding.
Learn More
To learn more about adopting one of these children, visit Chances by Choice.


---
The high costs of adoption are the main reason many couples don't adopt. Don't let finances get in the way of your adoption. Learn more.

If you dream of adopting a baby, then by all means, pursue adopting an infant. Learn more about international infant adoption.



Thinking of adopting a toddler? They will need special care and attention to help them adjust to the transition from their foster home to yours. Here are some tips.

Think your child to adopt will be an older child adoption? It can be wonderful, frustrating, delightful and exasperating. Find out if you have what it takes to adopt an older child.

Many couples are intimidated at the prospect of adopting a sibling group, but the benefits of adopting these children far outweigh the hassles. Learn the benefits of the sibling group adoption.

Learn some of the pros and cons of adopting sibling groups by clicking here.

Do you feel your child to adopt might be a disabled child? There are challenges involved, but hidden blessings as well. Here are some things to consider.

Children on an international adoption waiting children list are there because agencies consider them harder to place. But one or more of these children could be the right child for you. Learn more by clicking here.

International older child adoption has its own unique set of challenges and does require patience, outside support and work. But these adoptions do typically work.

Have you ever thought about adopting a child who is HIV positive? Thanks to medical advances, these children can lead normal, productive lives and need loving parents like you. Learn more

Are you over forty and considering adoption? There are a lot of positives to being an older parent, as well as some challenges. Read more.





Return from HIV Positive Child to the Home Page.



Pay Adoption Costs
Without Going Into Debt!
Adopt Debt free will provide you with the tools and techniques to completely pay for your adoption and bring your child home without having to go into debt!

Ready to learn more? Click here!.


---
Subscribe to My Free Ezine!


The International Adoption Ezine will keep you up to date with everything happening on International Adoption Facts and Information, as well as provide helpful tips about the adoption process, fundraising and raising your adopted child. Best of all, it's free!

Click Here to Subscribe.
---