Romania International Adoption
Romania international adoption is closed to virtually everyone except grandparents living abroad. Sadly, it is a knee-jerk reaction to the corruption that came from a country struggling to break free of communism.


What Happened?
The Romanian communist regime was not kind to orphans and discouraged international adoption. Unfortunately, people were taught that it was okay to hand over their children to the government. But the Ceausescu regime did not have the adequate resources to provide for the children. Workers were underpaid, and the children languished in orphanages where they got little care and poor nutrition.
The End of Communism
When the totalitarian regime collapsed in 1989, people around the world learned of the awful conditions of Romanian orphanages and prompting a cry for Romania international adoption. Adoptive parents from overseas - primarily from the United States - came forward to adopt tens of thousands of these children.

Unfortunately, enterprising souls with little conscience turned international adoption into a corrupt industry, charging tens of thousands of dollars in international fees. There were also accusations, mostly unfounded, that the children were being sold into prostitution or harvested for organs.

The European Union applied pressure on the Romanian Government to stop Romania international adoption. Strict laws now completely ban the adoption of children under the age of two, and foreign adoptions are only allowed by grandparents.
What Will That Mean for Children in Romania?
Thousands of abandoned children are now living in institutional settings. Romanian citizens show little interest in adopting these children, so without Romania international adoption, the children have very little hope of finding a family. This is devastating news for a child, both physically and mentally.
The MacArthur Foundation Study
Around 2001, the MacArthur Foundation financed a study in Bucharest to see how important family life was on the health and development of a child. Researchers who conducted the study figured the greatest impact on a child's development would be nutrition.

They were surprised to discover that a family setting has the greatest impact on a child's development. Not only is a close family life crucial to health, well being and intelligence, but it can also be medically therapeutic, actually undoing some of the developmental harm done to children from their time spent in state facilities.

According to the study, a child placed in either a foster or adoptive home before the age of two is "almost certain to grow up stronger, healthier, and smarter than those who remain in institutions." See full story here. The sooner a child is placed in family care, the better off that child will be.
A Family Life Means a Higher IQ
Study results also showed that children raised in institutional settings failed to thrive despite good nutrition. As time went on, these children would shrivel both physically and intellectually. At the age of 20 months, children living in orphanages had an average IQ of 72.5, while children recently placed in foster care had an average IQ of 76.1. By the age of 42 months, children in institutionalized settings had an IQ of 77.1, while children in foster care had a higher IQ of 86.3.

Children in a family setting, however, had the highest IQs of all, typically 100 or higher. The study is a powerful demonstration of how crucial close, personal family relationships are for a child to be able to thrive, and the necessity of Romania international adoption.

Unfortunately, the European Union is more annoyed with the study than motivated by it, and Romania international adoption laws remain unchanged, leaving Romanian orphans to face a bleak future.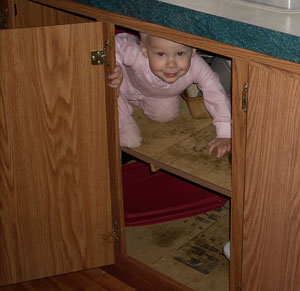 Other Helpful Information
The high cost of international adoption is one reason many couples don't adopt. Don't let finances stand between you and your child. Learn more.

Would you like to adopt from China? Although the wait can be up to two years, the price is very reasonable and the adoption program is stable. Here are some tips for adopting from China

Many couples are now planning to adopt from Ethiopia because of the shorter wait and the reasonable costs. Learn more about adopting these beautiful children.



The children available from Kazakhstan are generally well cared for and the program usually takes less than a year. Learn more about adopting from Kazakhstan.

The Ukraine might be an excellent adoption country choice, especially if you are interested in an older child adoption. Click here to learn more.



Are you wondering what the Hague Convention on Intercountry Adoptions is and how it might affect your international adoption? Learn more.

Adoptions are currently on hold from Guatemala. Learn why.

If you would like to adopt from Russia, it's a great choice if you are older or already have several children in your home. Here are some tips.

Are you thinking about adopting from Korea? You can adopt a baby from Korea, but there are age limits, and recently, the process has been extended to about three years. Learn more.

If Haiti is your adoption country choice, here are some things you should know.

A Jamaica international adoption is an affordable, yet relatively unknown way of building a family. Here's the scoop on adopting from Jamaica.

Unfortunately, if you hoped to adopt from Romania, you will have to look elsewhere. Here is a brief explanation of why international adoptions from Romania are not allowed.

A Russian international adoption can rescue a child from the stigma of being an orphan. Here's what it's like to grow up an orphan in Russia.

Do you have your heart set on adopting a child from Brazil? It is possible, but be prepared for a complicated and sometimes lengthy process. Read more about it here.

If you feel you can't afford the high agency fees, take heart. The Ukraine may be an excellent adoption country choice for you. You can pursue an independent adoption from the Ukraine. Learn more here.

Are you interested in pursuing an independent adoption from Kazakhstan? It is possible. Learn some of the steps you will have to take by clicking here.

Adoptions from Nepal are now once again possible. Learn more about it by clicking here.

A Taiwan adoption might not be something you considered when deciding on an international adoption, but adopting from this small island off the mainland coast of China can mean a far shorter wait. Here's what you need to know about adopting from Taiwan.

If you're looking for an international adoption choice that isn't as expensive, consider some of the low-cost alternatives by clicking here.

The devastating earthquake of January 12, 2010, opened the eyes of the world to the desperate plight of Haitians, including the countless orphans of Haiti. American citizens especially have been moved to open their homes to these children, but the U.S. State Department is urging these parents to slow down. Read more.

Corruption and greed brought an end to adoptions from Cambodia, but new laws and regulations are now being established that might one day allow American parents to again adopt from Cambodia. Learn more.

It is possible to adopt from Honduras without using an agency, but you will need to know the language and have contacts there. Learn more.

An update to pursuing a Haiti adoption: It is now not only once again possible, but necessary in light of the devastating earthquake in 2010. Learn more.





Return from Romania International Adoption to the Home Page






Pay Adoption Costs
Without Going Into Debt!
Adopt Debt free will provide you with the tools and techniques to completely pay for your adoption and bring your child home without having to go into debt!

Ready to learn more? Click here!.


---
Subscribe to My Free Ezine!


The International Adoption Ezine will keep you up to date with everything happening on International Adoption Facts and Information, as well as provide helpful tips about the adoption process, fundraising and raising your adopted child. Best of all, it's free!

Click Here to Subscribe.
---