Adoption Life Books
Adoption life books are wonderful tools that help children understand their international adoption and open the lines of communication. At ten, my oldest son still loves to look at his life book.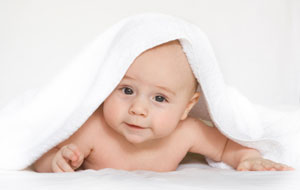 What Is It
Simply put, it's the story of your child's adoption and his life, told through writing, pictures, drawings and memorabilia. It tells your child in a way he can understand the story of his birth, why he was given up for adoption and how he joined your family. It gives your child a realistic view of what happened, and shows him that every minute of his life is precious - including those months or years before he became a part of your family.
Start One Now
Even those who are just starting on their international adoption journey will do well to start on their life books by keeping a journal and collecting memorabilia. Eventually, you can add snippets from your journey to your children's life book. Receipts, copies of documents, and notes on the many documents you are collecting are all things your child will find fascinating. And who wouldn't? It's the story of his life.
For Children Already at Home
If you have older adopted children at home, you can work together with them on their adoption life books. It's a great way to getting the conversation going on about your children's places of birth, their birth parents and the story of their international adoptions.
Materials You Need
It can be as simple as a binder with protective sheets, or a scrapbook, or even a professionally produced scrapbook. When we adopted my oldest son, I had little money and even less time, so I bought acid-free sheets, attached pictures and put them in a binder. After ten years, my son still loves to look at it.
What Topics to Cover
You can talk about the reason you decided to adopt and why you picked the country you did. In your adoption life books, you can also describe your international adoption journey, and the people who helped you along the way.

Talk about how you dealt with the wait for your referral call, and then how you felt when it finally came and you learned about your child. Adoption life books are also a great place to discuss your child's name. What name did he come with, and did you change it? If so, why. You can also talk about your child's room and how you fixed it up.

Display the photos you received of your child while you waited for the green light to travel and pick him up. Include your itinerary, brochures and ticket stubs and other memorabilia. And of course, you can include pictures of the foster family, the orphanage and your child's birth parents. Adoption life books are a great way for you, and your child to have a permanent record of the early years of his life.
---
More Helpful Information
If finances are keeping you from achieving your dream of paying for your adoption, take heart. You can pay for that adoption without going into debt. We adopted all three of our children completely debt free. Learn how.

Adoption life books are a great way for your child to understand the story of his adoption. Learn how to make one by clicking here.

Once you bring your precious child home, you will want to celebrate your adoption. But you won't have much time. That's why you need to plan your adoption celebration now. Learn more.

A memory book is a great way to explain adoption to your small child, provide opportunities for discussions and provide a keepsake your child will enjoy and treasure for years to come. But while we all know we should create a life book, we're often slow to start one and take even longer finishing it because the task seems so overwhelming. Fortunately, there is help. Learn more.




---
Reurn from Adoption Life Books to the Home Page.
Pay Adoption Costs
Without Going Into Debt!
Adopt Debt free will provide you with the tools and techniques to completely pay for your adoption and bring your child home without having to go into debt!

Ready to learn more? Click here!.


---
Subscribe to My Free Ezine!


The International Adoption Ezine will keep you up to date with everything happening on International Adoption Facts and Information, as well as provide helpful tips about the adoption process, fundraising and raising your adopted child. Best of all, it's free!

Click Here to Subscribe.
---