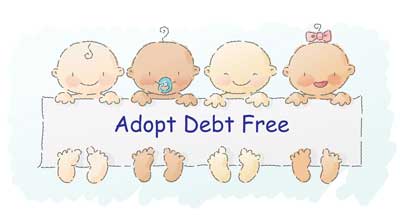 Adopt Debt Free Affiliate Page
Free Articles to Promote Adopt Debt Free
For every sale of Adopt Debt Free you earn a commission of 40% for every sale, and you help others adopt debt free.

One of the most effective ways of selling this ebook is through an ezine or newsletter. To help you with this, I'll be offering a new free article each month.

You can use these articles on your website, blog or in your ezines and newsletters.